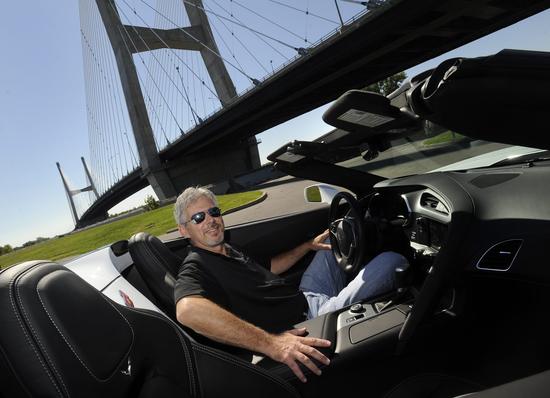 Kenny Pincksten has been a car enthusiast since he was 12. He now owns two Corvettes, a 1963 model and a 2014, and is looking forward to attending the first Corvette Caravan to stop in Cape Girardeau.
This marks the fifth anniversary of the caravan, in which hundreds of Corvettes travel across the United States to visit the National Corvette Museum in Bowling Green, Kentucky.
This is the 20th anniversary of the museum's opening, which makes it a more special event. Caravan members have worked with the Cape Girardeau Convention and Visitors Bureau for almost year planning it, and on Aug. 26 the Corvettes will roll into Cape Girardeau for the night.
"We felt we could give them a very quality experience as far as plenty of lodging, great restaurants to eat at while they were here, and some other things, and one thing just led to another," said Chuck Martin, executive director of the Cape Girardeau Convention and Visitors Bureau.
However, this event isn't just for enthusiasts such as Pincksten; Martin said a variety of events will be offered for people to enjoy as they peruse the sports cars along Main Street.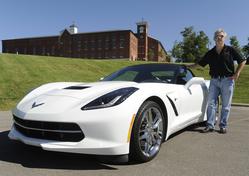 The band Hot Rod Nights will play oldies tunes, Martin said, and the Cape Girardeau Police Department, the Missouri State Highway Patrol and Auto Tires and Parts will host interactive exhibits.
"We are doing an awful lot to make it just a fun family evening," Martin said. "Fatal goggles by the Cape Girardeau Police Department gives you a sensation of what it's like to be intoxicated and try to walk a straight line and … the seat belt convincer will be there by the Missouri State Highway Patrol. It is an exhibit to give you an appreciation for wearing your seat belt, and the Auto Tires and Parts NASCAR simulator will be there."
About 5:30 p.m., local Corvette owners will cruise down Broadway from Capaha Park to South Main Street, and the Corvette Caravan is expected to set up camp downtown between 6 and 6:30 p.m.
Martin said he thinks there will at least be 300 vehicles present, and they will be parked on Main Street all the way from Broadway to William, with some overflow on Water Street.
"I really do think there's something there for everyone, even if you're not what you would self-describe as a car person," Martin said.
Generations of Corvettes are part of the ride, and the cars are definitely a sight to see.
"Seeing some of the new '14 models that are out there, it is almost just looking like an airplane cockpit," Martin said. "They are just some great automobiles and some great engineering."
Pincksten agrees. Although he loves his '63 Corvette, he said the 2014 model is more fun to drive.
"Half of the fun, though, is really just having the chance to meet some great people … and that kind of enthusiasm is contagious," Martin said. "… We think it is going to be a memorable event."
smaue@semissourian.com
388-3644
Pertinent address:
Main Street, Cape Girardeau